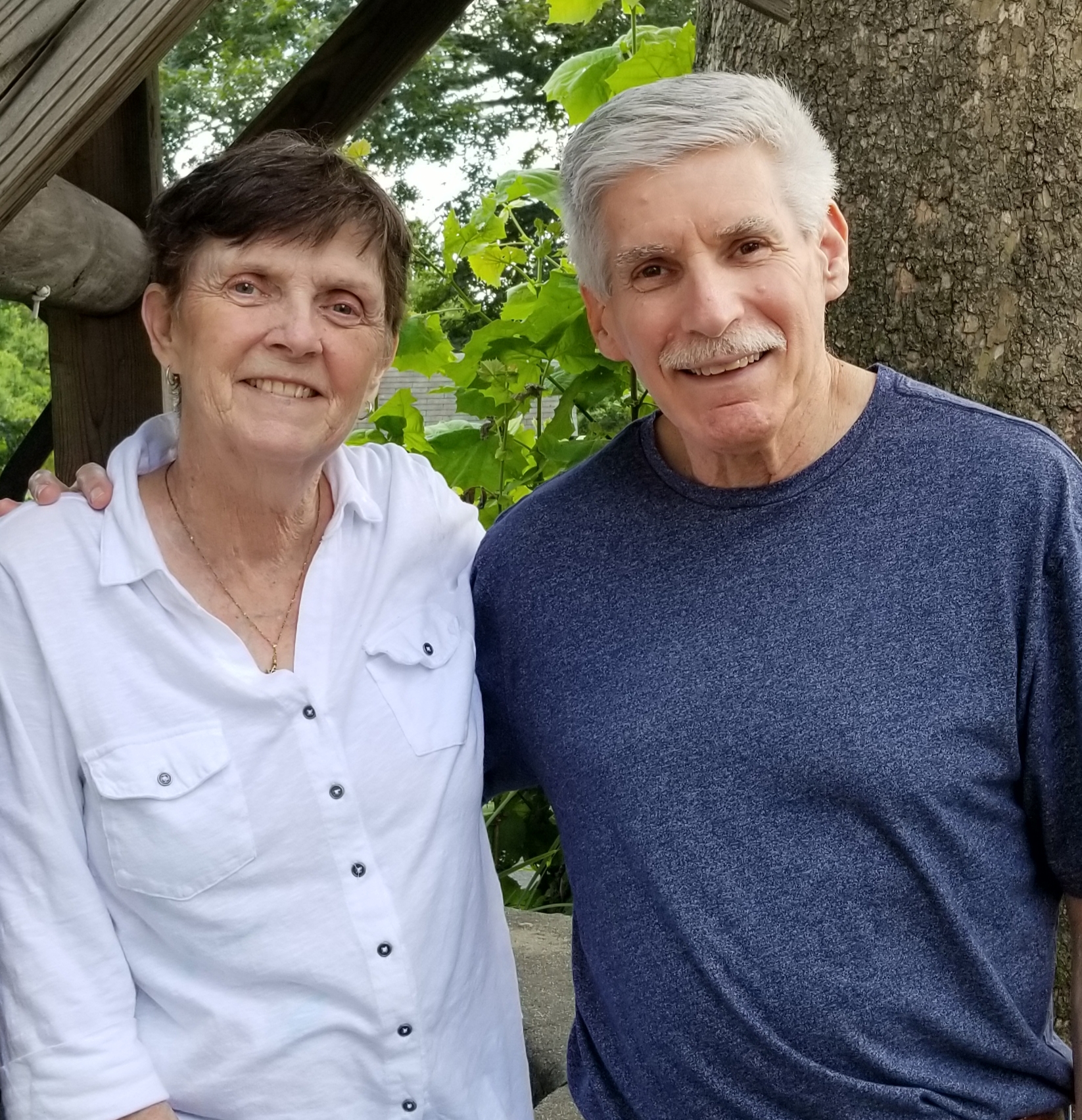 Longtime members of CSCGP at Gilda's Club, the Bloom family was in a battle with cancer for more than 20 years. Nancy Bloom received her diagnosis of kidney cancer more than two decades ago, and with the support of her husband and caresharer Jeff, fought the disease every step of the way. She underwent radiation, cryoablation, several operations and chemotherapy, and despite the disease progressing to stage four,  showed incredible fortitude in her journey. She unfortunately lost her battle with cancer earlier this year.
Nancy and Jeff made Gilda's Club activities a part of their weekly life, attending several programs, spending time with the staff and other members and embracing the community of support offered at CSCGP. Although the programs offered are free, Nancy and Jeff felt compelled to donate to the organization, realizing what it costs for CSCGP to afford them. That's why a few years ago, they began making monthly donations.
They decided to give back because of the value they've found in making CSCGP a consistent part of their lives and the numerous benefits they've seen for both themselves and other members. As Jeff said, "I feel privileged to be able to give back."
Jeff is retired but finds a way to budget money each month for donations to CSCGP. He feels so passionately about the organization's mission that he has committed himself to ensuring its future. And in doing so, is continuing to make life easier for others facing a cancer diagnosis.
"I feel like I've helped many people face cancer's problems," said Nancy. "Because I've been there, done that. Jeff continues helping people in memory of Nancy through his monthly donations.
No matter the amount, any funds raised for CSCGP make an enormous difference for the organization and in the lives of its members. 
How to make a recurring donation to CSCGP
Click on the "Make a donation" button, select the amount you wish to donate every month, then check the box labeled "Make this a monthly donation." You may change or cancel a recurring donation at any time.  Thank you!