Programs for Children and Teens
Our Children and Teens Programs (CTP) offer social and emotional support and activities to kids and teens at our Warminster and Philadelphia locations, as well as onsite at locations out in the community, including several local middle and high schools.
We provide support to:
children/teenagers with cancer
children/teenagers of someone who has cancer
siblings of someone who has cancer
cousins, nieces, nephews, grandchildren, neighbors, or friends of someone with cancer
children/teenagers who have lost someone to cancer
In our CTP programs, children and teens find healthy ways to express their feelings. They get to laugh and play with other children and teens who can relate to what they are experiencing. They support each other with their expertise about living with cancer. We offer weekly, monthly, and annual special events that provide our young members with inspiration and hope.
Additionally, we offer events and activities for children so that their parents can attend programs at CSCGP with the peace of mind of knowing their kids are occupied in a supervised, safe and fun setting. We ask for 48 hours advance notification if you wish to bring your child while you attend an adult program. This is to ensure we have plenty of supplies and volunteers for the activity.
Several of our programs and activities are listed below. Please see our full calendar for a complete list of this month's programs and additional information. We are always coming up with new ideas! Of course, all of our programs are free.
Kid Support & Teen Support: An 8-10-week peer support group for kids ages 4-17 who have cancer in their lives.  A Parents Group meets at the same time.  These groups are held in the spring and fall.  
Straight Talk About Cancer (STAC): A peer support group for teens in middle or high school who have cancer in their lives. This group takes place on-site at several local schools during the school day.
Kids Living With Loss: Groups for kids 4-11 who have lost someone to cancer
Teens Living With Loss: A group for teens 12-18 who have lost someone to cancer
Hang Out: Fun open play nights for kids while parents attend one of our adult groups.
Baking with Suzanne: Kids have the opportunity to create unique recipes with the guidance of our fearless baker.  They get to be creative and your kitchen stays clean!
Teen Expressions: An art focused group for teens to creatively express their thoughts and feelings.
Camp Kids: Camp KIDS is a free day camp for the youngest CSCGP members. Camp is 9:30am-3:30pm on select days between June 20 through July 20, 2022.  Come everyday or pick a few.  Activities will be a mix of indoor and outdoor activities..  Click to register.
Teen Camp: A 2 day camp in the summer for our teens.
Gilda's Railway: At our Gilda's Club location, we have an outdoor railway. Members of the Bristol Railroad Society take care of the tracks and run our Bachmann Trains (donated by Bachmann). The trains run on most special events and in the summer.
Family Activities: We have many opportunities for families to come and spend time with each other. We do the organizing, set up and clean up. You come out and have fun!! See calendar for schedule and details
Halloween Party: A party for children, teens, family, and friends. We have a blast every year! Lots of games, crafts, activities, and tons of food. Check the October calendar for scheduling!
Breakfast with Santa: An annual holiday party in early December for our young members.
Flashlight Egg Hunt: We hunt for hundreds of plastic prize filled eggs each year. A fun way to welcome spring!
Christmas in July: Santa takes a break from his vacation to give us a visit. He never comes empty handed.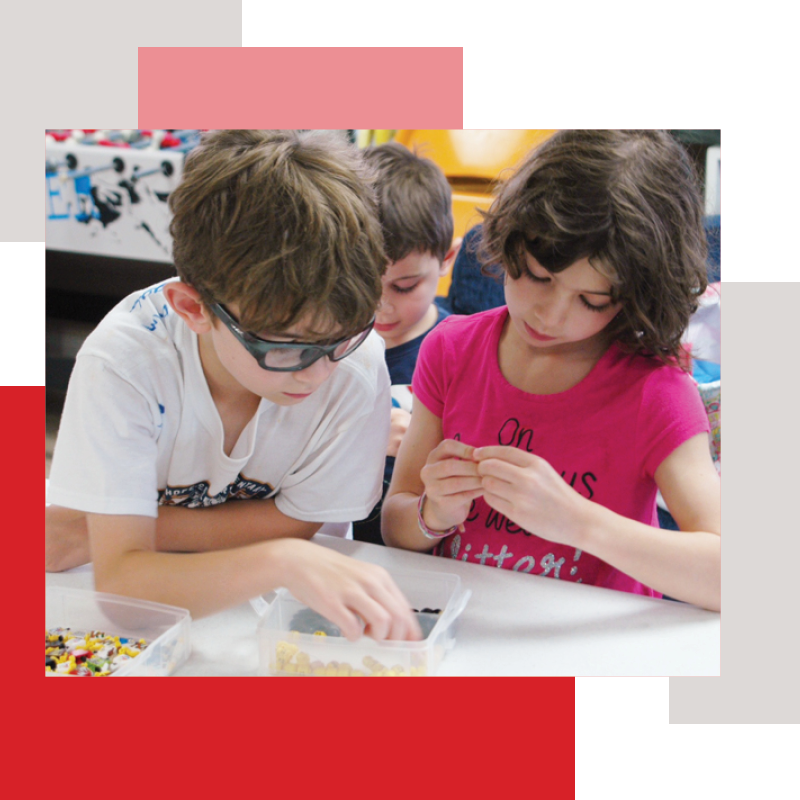 2022
TEEN
ESSAY
CONTEST RESULTS
Congratulations!!!
2022 Ben Strauss $1,000 Scholarship Winner
Amazing Students & Stories!!!
2022 Ben Strauss Scholarship Entries