THURSDAY
SEPTEMBER 10 | 2020
9:00AM – 1:45PM
Free Admission | Virtual Event | All Welcome
Join us for an inspirational and educational event for patients, caregivers and survivors.  Keynote speakers and breakout sessions will empower patients to take an active role in treatment decisions, practice daily self-care and access to local cancer resources.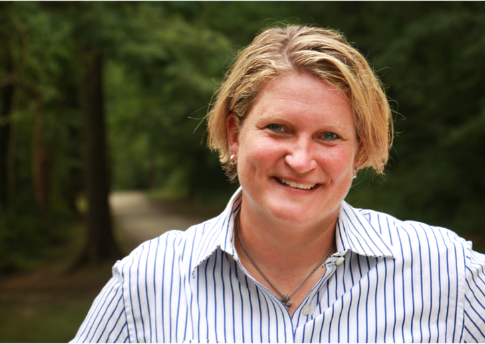 From Loneliness to Belonging
Jen Croneberger, Motivational Speaker, Author "These Five Words are Mine"
Utilizing Patient Guidelines for Shared Treatment Decision Making
Robert W. Carlson, MD, CEO of the National Comprehensive Cancer Network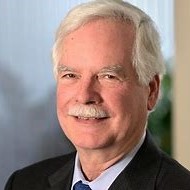 Check In
Link opens at 9am, feel free to join anytime before 9:30am
Welcome
Kelly Harris | CEO
Utilizing Patient Guidelines for Shared Treatment Decision Making
Dr. Robert W. Carlson | CEO National Comprehensive Cancer Network
Robert W. Carlson, MD, is Chief Executive Officer of the National Comprehensive Cancer Network (NCCN), Professor of Medicine (emeritus) at Stanford University Medical Center, Adjunct Professor of Medical Oncology at Fox Chase Cancer Center, and a practicing board-certified medical oncologist.   He served as Founding Chair of the NCCN Guidelines Panel for Breast Cancer, the NCCN Guidelines Panel for Breast Cancer Risk Reduction, and the NCCN Guidelines Panel for Survivorship. Dr. Carlson will share how NCCN Guidelines are used for worldwide cancer care and how patients can utilize the Patient Guidelines as tool to participate in shared treatment decision making.
Breakout Sessions
Please select one session upon registration
NIA Sponsored by The Bob Brockman NIA Fund (Mind/Body Movement)
Holistic dance movement similar to aerobics that incorporates several dance movements and martial arts movements.  Generously sponsored by the Bob Brockman NIA Fund.  
Laughing When Nothing Seems Funny & When It Is w/ Dr. Yvonne Kaye
Join Dr. Yvonne Kaye, as she finds the humor in just about anything and everything! Come dance, sing, laugh, and cry together as we are all impacted by struggles in life. Finding the positive may be hard sometimes, but this group help you!!  Mother, grandmother, storyteller, writer, published author, thanatologist, humorist and former Philadelphia radio show personality, Dr. Yvonne Kaye has been involved with people since 1951 in her native England. A survivor of the Second World War, she uses her experiences in working with people in emotional pain, grief and loss, believing in the spiritual power of humor as a healing tool.Dr. Kaye has been in field of human service for many years, encountering extraordinary people whose courage has amazed her. Her passion is offering enrichment in life, mentally and emotionally, to those who have no concept of their own creativity.She is known nationally and internationally for her work in bereavement, especially working with families who have lost children to death. They inspire her. Yvonne was gifted with the ability to listen and therefore she is a perpetual student of human beings, their courage, resilience, humor when nothing seems funny and when it is. What she will offer is an open mind, an honest interaction and the wisdom of being a lecturer, professor, therapist, thanatologist, and addictionist for many years.
Living with Metastatic Disease with Dr. Pamela Ginsberg
Pamela J. Ginsberg, Ph.D. is a licensed Psychologist in private practice specializing in women's health and psycho-oncology. With over 26 years of experience, Dr. Ginsberg works with people with all cancers at all stages, with a special interest in working with women with metastatic breast cancer. She also works with women with a variety of other health challenges, life balance, grief and bereavement, stress management, decision-making, parenting, and relationship issues. Dr. Ginsberg is a staff psychologist at Doylestown Hospital, and has been a member of the Board of Directors for The Cancer Support Community of Greater Philadelphia for 9 years. She is the Chair of CSCGP's medical advisory board. She is a member of the American Psychological Association, the Society for Health Psychology, the Pennsylvania Psychological Association, and the American Psycho-Oncology Society.
Incorporating Naturopathic Medicine into your treatment plan with Dr. Khadija Douglas
Dr. Khadija Douglas is a naturopathic doctor who focuses on maintaining and restoring health and not just treating your symptoms!
Upon obtaining a Combined Honours Degree in Biology and French at Dalhousie University, Dr. Douglas was admitted into the Southwest College of Naturopathic Medicine (SCNM) program in Phoenix, AZ. It was through this rigorous 4-year program that Dr. Douglas garnered the knowledge, experience and confidence to address an array of medical conditions.
In addition to her clinical training at SCNM she has taken additional courses in medically supervised weight loss, hydrotherapy, IV therapy and botanical medicine. Outside of her clinical studies with SCNM, she continued to work alongside Andrew MacDowell, MD in Ontario, Canada where she furthered her knowledge in geriatric health. Dr. Douglas currently practices in Bucks County, PA, but also sees patients virtually all across the tri-state area. Dr. Douglas is passionate about getting to the root cause of your health problems and working as a team with her patients to achieve the level of health they deserve!
Come ready to learn; what naturopathic medicine is, how you can work with a naturopathic doctor as part of your care team, and healthy living tips to support the immune system.
Lunch & Learn about Local Cancer Non-Profit Organizations
Grab your lunch and learn more about cancer resources in the Greater Philadelphia region.  There will be opportunities to speak individually with representatives and breakout rooms will be available for individuals to connect outside of the larger group, just like in person.  
From Loneliness to Belonging
Jen Croneberger | Motivational Speaker, Author "These Five Words are Mine"
Jen Croneberger has been speaking, inspiring and motivating on stages across the country since the mid 1990's. Her success in leadership consulting and coaching has been well documented with certifications in Sustainable Business Strategy from The Harvard Business School and Diversity & Inclusion from Cornell University. She has built a foundation upon which she has delivered a message that is not like any other. She has been on the TEDx stage 4 different times, has a podcast called The Possibility Project and published her first book in 2012, called "These Five Words are Mine." Jen was named "Best of 2015-2018: The #1 Motivational Speaker in the Philadelphia, PA & Washington, DC Regions" by Thumbtack based on client reviews and was selected as a member of the Forbes Coaches Council for 2020. Jen will inspire you from the soul. Her message is strong and her words are powerful. She is real, down to earth, and a breath of fresh air. Her reminder that being authentic is about the most important thing you can deliver to the world. She will change your life.
Closing, thank you and evaluation
CELEBRATION OF HOPE

Thursday, September 10 | 2020
VIRTUAL Event
FREE Admission
Please note, this is a VIRTUAL event, confirmation and link will be emailed upon registration and 24hrs prior to the event.  Any questions or if you do not receive an event link, please email bethc@cancersupportphiladelphia.org.  
Thank you to all of our sponsors: