MEET JOSH
Devoted husband and father of 2 girls, and professional gardener.
Diagnosis: Stage IV Lung Cancer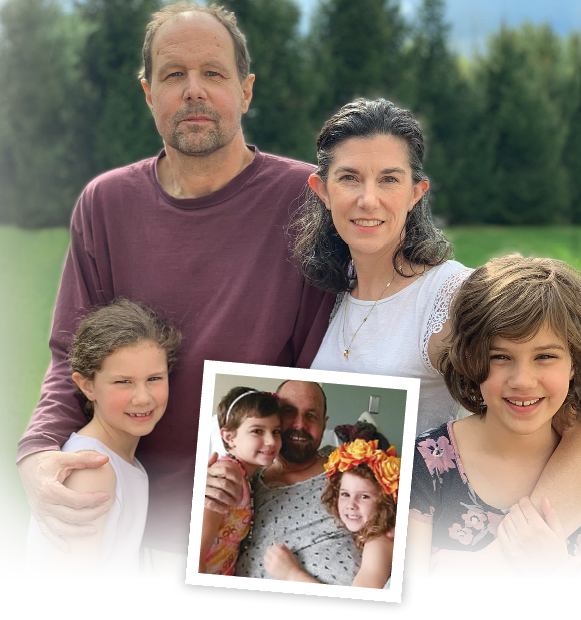 MEET JOSH
Devoted husband and father of 2 girls, and professional gardener.
Diagnosis: Stage IV Lung Cancer
Josh Sowden loved working outdoors as a professional gardener. When he began experiencing searing arm pain in January 2017, Josh believed it was related to his strenuous work. He went to the ER for an x-ray, only to discover it was something much more serious; Josh had stage IV lung cancer that had already spread to his bones, liver, and brain.
Neither Josh nor his wife Jess and their two young daughters were prepared for the impact of the rigorous treatments that lay ahead. Josh underwent a craniotomy, heart surgeries, chemotherapy, and painful rounds of radiation on his brain, ribs, spine and arm. Their idyllic family dynamic was turned completely upside down.
The Sowdens learned about the free support programs at Cancer Support Community Greater Philadelphia (CSCGP) and decided to try a few activities. They were happy to be welcomed into a network of families who were also facing many of the same challenges, decisions and stresses.
"Once a diagnosis like cancer affects a family, the aftermath can be overwhelming," Jess explains. "The resources provided to us by CSCGP were the lifeboat we needed to make it through those first chaotic months. From our shared experience with other families, we formed friendships that endure to this day."
Each year we support over 13,000 visits to our programs at our seven locations throughout the greater Philadelphia area. At the core of our mission is our dedication to providing safe and welcoming environments for those living with cancer to meet, learn, laugh, cry, heal, and become empowered.
Research shows that reduced stress for people managing the side effects of cancer treatment often leads to better outcomes, so we offer activities designed to reduce stress, and help families better navigate their cancer journey.
Providing our comprehensive program free of charge and maintaining our locations to ensure they are welcoming and home-like is costly to us. We are totally reliant on the generosity of our donors for both the implementation of our programs as well as repairs and maintenance of our historic locations.
Would you please consider making a donation to CSCGP this holiday season?
Happy Holidays and thank you from everyone at Cancer Support Community Greater Philadelphia.
Donations by Check
Mail your check to:
Cancer Support Community Greater Philadelphia
200 Kirk Road | Warminster, PA 18974
"As parents, we feel that the girls have been able to cope with the diagnosis and the issues that come along with treatment because of the support they've received at Cancer Support Community."
—Jess Sowden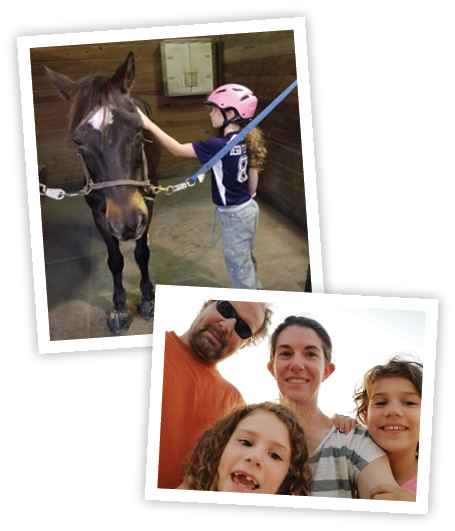 CSCGP offers dedicated programs to help individuals of all ages explore, learn and develop vital coping skills at no cost, thanks to donors like you.