Our Board
Executive Committee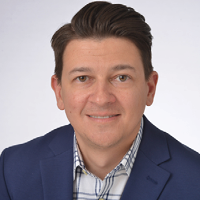 David Marcolla, MBA/C-RETS, ABR, SRS, SRES
Read bio…
Dave Marcolla is serving his third term on the Board and is currently the Board Chair. He has been a volunteer and leader with CSCGP for over 10 years, serving as Vice-Chair of the Board, as well as Chairing the Marketing Committee, Gala and Pints in the Park events. Dave is President of the Newtown Business Association and a graduate of the Central and Lower Bucks as well as Eastern Montgomery County Chamber Leadership Programs and serves on the Nominating Committee for the Bucks County Board of Realtors.  Dave has an MBA in Marketing from La Salle University and graduated from the Princeton School of Real Estate and Wharton Executive Strategic Marketing Program. He is passionate about the CSCGP mission, having had many family members battle cancer throughout his life.
Dave is a licensed Realtor in PA & NJ and  Principal of the Dave Marcolla Group in Newtown, Pa.  Prior to real estate, Dave's career included leadership roles in Fortune 100 companies such as TD Bank, AT&T and most recently Comcast.   Dave resides with his partner of 15 years in Pennington, NJ.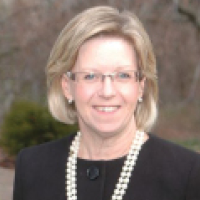 Read bio…
Christine Daly
Prior to retiring in 2017, Chris spent 30 years in retail management, including increasing levels of diverse responsibility across retail stores and corporate operations with iconic retailers such as Lord and Taylor, Macy's, May Co. and Strawbridge and Clothier.
Inspired by family circumstance, Chris joined the board of directors in 2012. Chris has served as the board secretary since 2015 and participates in Governance and Funds Development Committees. Fundraising efforts include Monte Carlo Night, Designer Bag Bingo and Kids Support Summer Day Camp.
Chris lives in Bucks County with her husband and son.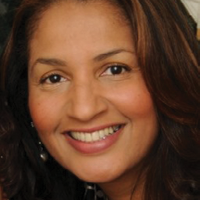 Read bio…
With over twenty-five years of management experience, Faith Williams continues to redefine her professional life. Faith has a broad range of experience, from managing optical laboratories, implementing innovative workforce development related projects and providing support and engagement for cancer patients throughout the eastern region. Currently, Faith is the Director of Regional Market Development at Cancer Treatment Centers of America (CTCA), an integrative cancer hospital that offers individualized treatment options and a whole-person approach. At CTCA, she is responsible for advertising, marketing and strategy for the Northeast region, while developing innovative programming for hospital and patient relations, including cancer support and risk reduction.
Prior to coming to CTCA, She served eight years as Vice President of Programs at the Transitional Work Corporation (TWC), a national, independent, non-profit organization, which leverages its unique position as a partnership of state, municipal, government and philanthropic organizations to better serve the community. While at TWC, Faith was an executive on loan to the Fox Leadership program at the University of Pennsylvania and the Urban Affairs Coalition. In that role, she implemented the Campaign for Working Families (CWF), a program offering free financial education services to Philadelphia neighborhoods.
Faith worked as the Director of the Partnership for Jobs and Housing, a program that moved hundreds of unemployed and low income residents from Philadelphia to local jobs in suburban communities. As Director of the City to Suburbs Commuting Project at the Urban Affairs Coalition, she worked with regional planning commissions, Transportation Management Associations (TMA's) and Septa to provide regional connections to suburban employers.
Faith currently serves on the CSCGP Board, Angel Flight East, and Bethlehem Baptist Church. In addition, she is interim Board Chair and President of Assistance in Healthcare, Inc.
She holds a Bachelor's degree in organizational development from Eastern University in St. David, Pa. Faith resides in Montgomery County, Pa with her husband, Otis Hightower and their Russian tortoise, Norm.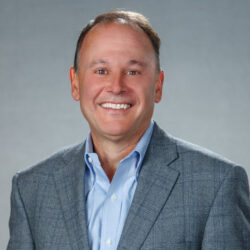 Read bio…
Bruce W. Braunewell, CPA – Finance Executive and Nonprofit Leader
Bruce Braunewell is a seasoned financial executive with singular expertise in the nonprofit and public sectors. His 32-year career includes engagements with organizations spanning human services, independent schools, and private foundations where he led cross-functional teams of specialists to execute complex assurance, tax, and advisory projects. Bruce brings a unique 360-degree perspective to public sector engagements, making him an asset to executive leadership and boards that lead mission-driven organizations making a difference in the world.
As a Principal with CliftonAllenLarson LLP, Bruce had a transformational impact on the business. He led the charge in bringing focus to the public sector vertical, as a strategic growth area, and helped grow it to a $100M component of the firm's overall revenue. He was a key player in establishing a relationship with a renowned nonprofit organization, elevating the practice to the national level. A natural connector, Bruce co-piloted the Seamless Service Initiative—a strategy for bringing together cross-functional teams to better integrate client services and simultaneously address multiple client needs. His efforts resulted in enhanced client relationships, and greater revenue potential.
With a strong aptitude for assessing client needs and quickly identifying solutions, Bruce adeptly embedded himself into client teams as both trusted advisor and collaborative colleague. Deepening the culture of continuous education at the firm, he regularly created and presented internal development programs, reaching more than 7,000 professionals. He prides himself on bringing a level head and independent voice to every project, maintaining an open- door policy to promote transparency and honesty at every level of his work.
A lifelong Pennsylvanian, Bruce has been actively involved in the larger community through volunteer leadership roles with nonprofit organizations. For close to 25 years he has been active in the Rotary Club of Ambler and its related Charitable Foundation, serving in a variety of roles, including board member, board trustee, Treasurer and President. He has proudly served on the board of directors for the Cancer Support Community of Greater Philadelphia, an organization offering free programs to individuals and families affected by cancer. Bruce also chaired the Merck FCU Scholarship Committee for 19 years, where he led efforts to administer scholarships to talented students making a difference in their communities.
On a personal level, Bruce is motivated by additional opportunities to support mission-driven organizations, particularly those serving children, individuals living with cancer, animals, and the environment.
Bruce holds a Bachelor of Arts in Business with a concentration in Accounting from Gettysburg College where he also serves on the Reunion Committee for his graduating class.
Bruce is an avid swimmer and golfer, and he is always seeking out opportunities to spend time with his wife of 31 years, Liz, and their two children, Stephen, and Emily.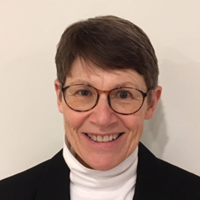 Read bio…
Having benefited profoundly from CSCGP's transformative programs, Lisa Barsky joined the CSCGP Board in order to do all she could to help pay it forward. As a breast cancer survivor and a prostate cancer co-survivor, she feels a deep and enduring commitment to ensure that CSCGP will be there to provide services to those who follow in her and her husband's footsteps.
Certified in secondary education and school psychology, Lisa has worked as a classroom teacher, tutor, school psychologist, and learning specialist. She helped found Delaware Valley Friends School and currently works as a freelance writer/editor. Her special interest is in helping individuals develop more effective learning strategies. She has a BA (psychology) from Swarthmore as well as an MA (psychology) and MS (education) from Penn.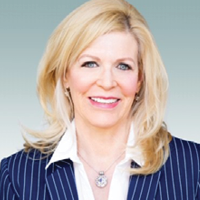 Read bio…
Owner, Bozentka Oral & Maxillofacial Surgery
For more than three decades, Sharon Bozentka has continuously impacted her community through her philanthropic work.
Ms. Bozentka co-owns Bozentka Oral & Maxillofacial Surgery in Bryn Mawr and Swarthmore, Pennsylvania where she manages the day-to-day operations, creates advertising campaigns and strategizes on long-term business development. She took this role in 2000 after serving as Vice President of National Sales for Clear Channel in New York City – one of the largest out-of-home advertising companies in the country. Her work earned her awards from the industry's top publications, Advertising Age and Ad Week.
Ms. Bozentka currently sits on the board of the Greater Philadelphia Cancer Support Community, serving on its funds development committee and previously chairing the 2016 spring gala and 2017 fashion event.
Ms. Bozentka is a current member of the Women's Auxiliary Board for St. Edmonds Home for Children, which provides care for children with intellectual and physical disabilities. In 2016, she chaired their momentous 100th year anniversary gala, raising more than $200,000. Additionally, she chaired the organization's New Member Luncheon and organized volunteer recognition events.
For the past 15 years, Ms. Bozentka has been involved with the Pennsylvania Ballet, chairing its fall gala and annual spring auction in addition to the notable Christmas fundraiser – Nutcracker Magic.
In 2015, Ms. Bozentka co-chaired the committee charged with creating the program book for the Philadelphia Academy of Music's 158th Anniversary Concert and Ball.
Ms. Bozentka has also served on the Board of Directors for St. Aloysius Academy for Boys, chairing its gala as well as chairing The Haverford School's Gala. She has sat on various committees for Episcopal Academy and Notre Dame Academy in addition to her alma mater, Ursuline Academy.
Ms. Bozentka continued to serve her community and run a business despite being diagnosed with Inflammatory Breast Cancer in 2012. For the past five years, she has guided and provided support to women going through a diagnosis via Living Beyond Breast Cancer's Breast Cancer Helpline.
Ms. Bozentka holds a BFA from the University of Rome and a BA in Art History from Rosemont College.
She has been married for 32 years and enjoys traveling, raising her three children as well as her dogs and chickens.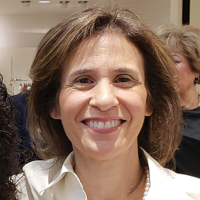 Read bio…
Since 2004, Lori has served as in-house counsel in the Greater Philadelphia area focusing on securities law and corporate finance in both publicly held and private equity owned technology companies and, most recently a global insurer. In her prior role, Lori advised executive management on securities issues, capital structure and corporate disclosures. She currently focuses on international governance.  Lori previously served as Chief of Staff and Chief Law Clerk for a Pennsylvania Supreme Court Justice. Lori was elected to the Board in December 2017 and resides in the suburbs of Philadelphia.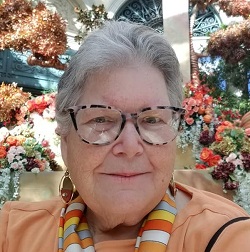 Read bio…
Amy has an extensive history of service, leadership and advocacy, particularly concerning people with disabilities.  Trained as a speech-language pathologist and retired from "paid" work, she currently is involved in several nonprofits and professional associations.  As a survivor, Amy's commitment to CSCGP stems from her gratitude for the assistance CSCGP continues to provide to her on her cancer journey.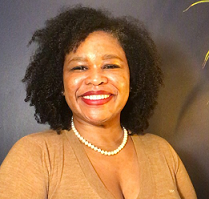 Read bio…
Verne has been  employed as a Controller,  Regional Controller, Chief Financial Officer and Senior Corporate Financial Analyst at various  businesses as well as being self-employed.  She holds a BS in Accounting from Morgan State University, an MBA from West Chester University, a MS in Human Resources from the University of Baltimore and an MS in Organizational Development and Leadership from the Philadelphia College of Osteopathic Medicine.
She currently serves on the board of two other local nonprofits as Treasure and Chair of the Finance and Governance committee as well as serving on the strategic planning committee.  Her mother is a breast cancer survivor and her father who has passed away battled lung and brain cancer.  "I know how cancer impacts families," said Verne, "and want to serve the community in any way that I can."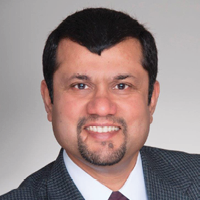 Read bio…
Chandra Kota is serving his first term on the CSCGP Board. He is passionate about support services for cancer patients as his day job is in Radiation Oncology making sure patients with cancer get the best possible treatments with available technologies. He is especially interested in figuring out how to use new technologies to better support patients. He lives in Exton PA with his wife, two daughters and a Bichon Frise.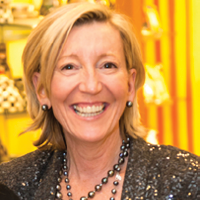 Read bio…
Marcie Kennedy has been involved with Cancer Support Community Greater Philadelphia for the past 20 years as a donor, volunteer and  Board Member. From 2007 to 2016, she served as the organization's Board Chair.
Her interest in the Cancer Support Community was sparked by her own melanoma diagnosis in the late 90's, as well as her father's long cancer journey that included surviving both colon cancer and parotid gland cancer and finally passing away from pancreatic cancer in 2017.                                                                                                     
Prior to retiring to focus on philanthropic interests and family, Marcie had a long career in international finance and corporate communications in New York and Philadelphia.
Among the firms where she worked were Chemical Bank, Citibank, Joseph E Seagram & Sons, Ferruzzi Montedison S.p.A. and Hamilton Lane.
Marcie earned her B.A. in French/Foreign Languages from Wellesley College and her MBA + MPA from Stanford University.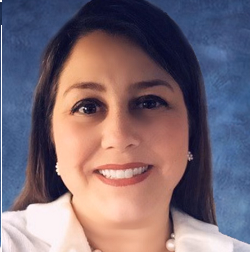 Read bio…
Dr. Rachel Lang joined the CSCGP Board to help raise cancer awareness and the support services available after volunteering with Gilda's Club for over 20 years.Rachel is an educator in Bucks County, Pennsylvania.  She earned her bachelor's degree from Temple University, a master's degree from Holy Family University, and another master's degree and a doctoral degree from Widener University. Diagnosed in the winter of 2021, Lang is a cancer survivor and knows firsthand what it is like to receive a cancer diagnosis.
Dr. Lang assists with the annual bingo fundraiser and has organized community service hours with her high school students to support Gilda's Club. She coordinated the fundraiser, 'What's on Tap', with her mother, Judy Lang, a four-time breast cancer survivor. Additionally, Lang has served on the planning committee for Pints in the Park, an annual fundraising event for Gilda's Club.
"I understand and empathize with how cancer affects families," says Dr. Rachel Lang, "and I intend to give back to those in need and continue to help spread cognizance on community supports we have available."
In addition to her support of Cancer Support Group of Greater Philadelphia, Dr. Lang is an avid traveler of the world. She has visited over 60 countries and loves to learn about new cultures.  Lang has also volunteer-taught overseas in China and Cambodia.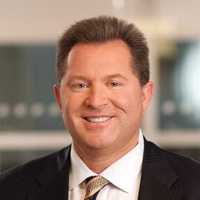 Jonathan Marks, CPA, CFF, CITP, CGMA, CFE
Read bio…
Jonathan is a governance, risk and compliance strategist and is the leader of Baker Tilly's global fraud and forensic investigations and compliance practice. He has more than 30 years of experience working closely with his clients, their board, senior management and law firms on global and cross-border fraud and misconduct investigations, including bribery, corruption and compliance matters.
He has led high-profile investigations around the world relating to allegations of accounting irregularities, improper financial disclosures, fraud, noncompliance, bribery, corruption, money laundering, kickbacks, cyber incidents and whistleblower matters. Jonathan has provided expert testimony on accounting, financial, and internal control issues in commercial litigation matters.  He has appeared before the United States Securities and Exchange Commission (SEC), Financial Industry Regulation Authority (FINRA), and the United States Department of Justice (DOJ) to present his findings.
Jonathan is a well-regarded author and speaker, who has gained international recognition for developing thought leadership that has enhanced the profession.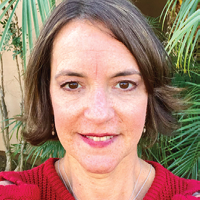 Read bio…
Wendi Meyer has been a member for many years on the CSCGP Board. She has served in many roles at CSCGP, including development fundraising and has chaired the Golf Outing and Gala. Wendi believes in the CSCGP mission having had many close family members touched by cancer.
Wendi first came to Gilda's Club in Warminster over 16 years ago while her daughter was volunteering as part of her Bat Mitzvah project. She asked if she could help while waiting for Kelli and as they say the rest is history. She has also served on the Board of Directors of the Meadowbrook School in Abington, PA.
Wendi is the Director of Events for Meyer – Chatfield in Newtown, PA. She currently splits her time between San Diego and Philadelphia with her husband Bennett.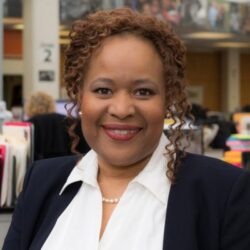 Read bio…
Stephanie has been practicing law for over 20 years. She holds a bachelor's degree and a master of arts degree from the University of Delaware and earned her juris doctorate degree at Widener University School of Law. Stephanie believes in community service and has held various positions of leadership with organizations seeking to impact the community.
Stephanie is currently the Chief Legal Officer of Resources for Human Development (RHD) which is a multi-state nonprofit dedicated to providing the highest quality service to individuals facing a wide range of challenges.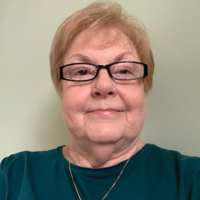 Read bio…
Karen first began volunteering for cancer support when the founders of Gilda's Club in Bucks County asked her to join their board in 1999. She has remained a passionate advocate through several transitions including the recent merger of the Wellness Community and Gilda's Club Delaware Valley, forming CSCGP. She has worked diligently over the years on a variety of committees and events and has served two terms as Board Chairman and then Co-Chairman for two years after the recent merger. Presently she serves on the Governance Committee.
After moving to Bucks County in 1989 she served as President of the Holicong Middle School PTO and then on the Central Bucks High School East's Parent Council and the invitational Leadership Team for the District. She volunteered for 10 years chairing the annual Nursing Home Residents Christmas Party at her church. She also volunteered for many years for the Bucks County Designer House benefiting Doylestown Hospital.
Karen is a 19-year cancer survivor for which she attributes to early detection. She has had many friends affected by cancer and lost her youngest sister to breast cancer in 2010. Karen has a health care background as an RN in critical care nursing having attended Towson University and Church Home and Hospital School of Nursing. She retired upon moving to Bucks County to raise her family. In retirement
she and husband Richard are proud of their three grown children and three wonderful grandchildren. They reside in Furlong Pa.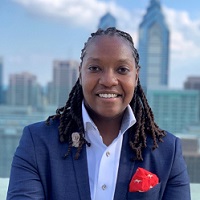 Read bio…
Ashlee has spent her career in healthcare in various roles, primarily in the senior living and pharmaceuticals industries. She is a leader who is strategic and innovative while being empathetic and passionate about providing quality service to her clients.  She serves as a mentor to her team members and others in the community.  She is a graduate of West Chester University where she earned her BS in Kinesiology and Health and Master's in Business Administration, with a concentration in Project Management.
Ashlee enjoys serving as a board member because she appreciates the support that individuals dealing with cancer receive from the community.  Her dad and each of his siblings have had cancer and she knows how impactful the Cancer Support Community's services are for members and their families. Ashlee is located in Center City Philadelphia and enjoys traveling and visiting museums throughout the world.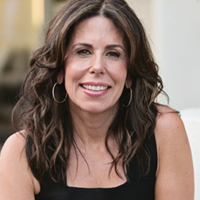 Read bio…
Charity
Chair of Cancer Support Community of Philadelphia's 2016 In Fashion event at Neiman Marcus.
Serves on the Leadership Council of the Wistar Institute.
Nicole has served on and chaired numerous committees benefitting organizations including JDRF, The Barnes Foundation, and ALS Association (among others).
Professional
Presently, Director of Events and Street Team Leader at SAVVY/ Main Line, an online news magazine about "navigating suburban Philly with style and smarts."
Worked as a licensed medical esthetician with advanced certifications in all facets of skin care and skin rejuvenation from 2004 through 2016. Built a practice over 12 years working for two medical practices to become one of the top medical estheticians in the Philadelphia area.
Collaborated on and developed skincare protocols for surgical patients.
Consulted for independent skin care practices.
Lectured and demonstrated to individual groups and skin care professionals on skin care, rejuvenation, sun damage, skin cancer, laser treatments and chemical peels.
Nicole is currently the Events Coordinator for SAVVY Main Line, an online news magazine focused on local issues and happenings.
Media Appearances:
NBC's "Today Show" to discuss laser treatments
Nationally syndicated television news reports
Online medical education video segments demonstrating and discussing skin care and laser treatments
Quoted extensively in industry journals
Professional Affiliation:
While practicing was a member of the SPSSCS- Society of Plastic Surgical Skin Care Specialists and US Medical Research.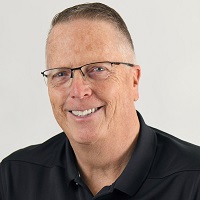 Read bio…
Bill has been a technologist for over 40 years in the IT and Communication fields.  In addition to his support of Cancer Support Group of Greater Philadelphia, Bill enjoys traveling with his wife Lisa, and spending time with their 5 boys & 5 grandchildren.  
Bill is an avid golfer, and spent over 30 years as a baseball coach. He has also served on several committees & boards for his township.
Bill & Lisa reside in Bucks County, PA
Read bio…
Beth brings 25 years of experience in Management Consulting and Technology, and 10 years in Financial Services to the board of the Cancer Support Community of Greater Philadelphia.
Beth strongly believes that "it takes a village" to meet any difficult challenge. She co-founded two organizations which created communities of professionals to help vulnerable populations – one was to help those going through divorce, and the other is to support Seniors and their families. A strong supporter of independent music, Beth spent 6 years bringing musicians and music fans together by hosting concerts in her house, and she also led a Folk Music society in Delaware. 
Beth is a recent cancer survivor, and joined the board to pay it forward and be part of the village that has been created by the Cancer Support Community of Greater Philadelphia. Her goal is to help those impacted by cancer realize they are not alone, as there is a strong community around them to provide them with the support and education they need.
Beth has a BA from the University of Virginia where she majored in Economics. She lives in Bucks County with her husband and son.
Smarila Aithal, MD
Sramila Aithal, MD, is a Board-Certified Medical Oncologist/Hematologist at Alliance Cancer Specialists in Bensalem, Pennsylvania, part of US Oncology Network. She previously worked at Cancer Treatment Centers of America, Philadelphia for several years.
A great advocate for innovative and personalized care, particularly Breast Cancer and women's health, tailoring treatment options for individual patients and involved in Breast Cancer advances. She's very passionate about her work, has deep commitment to patient care and an advocate for her patients.
Dr. Aithal has served as principal investigator for numerous studies on breast cancer. She is a frequently invited lecturer and has appeared in media interviews discussing various breast cancer topics, involved in community outreach programs. Dr. Aithal is a member of the American Society of Clinical Oncology and serves on the board of various non-profit organizations.
Rita Axelrod, MD
Hossein Borghaei, DO, MS
Hossein Borghaei, DO, MS, is the Chief of thoracic oncology and professor in the department of hematology/oncology and the Gloria and Edmund M. Dunn endowed Chair in Thoracic Oncology at Fox Chase Cancer Center. He also chairs the Research Review Committee at Fox Chase Cancer Center as well. Dr. Borghaei earned his degree at Philadelphia College of Osteopathic Medicine and completed a residency at Graduate Hospital in Philadelphia. Since completing his fellowship training at Fox Chase, he has been involved in a number of clinical trials aimed at developing new antibody based and immunotherapies for patients with lung cancer. In addition to his clinical practice and participation in immunotherapy-based clinical trials, Dr. Borghaei is the principal investigator (PI) of a laboratory that develops new monoclonal antibodies and novel immune-modulating drugs with the aim of bringing these approaches to the clinic. He served as the PI of a phase III randomized study that proved the effectiveness of nivolumab in the treatment of patients with advanced non-squamous non-small cell lung cancer after progression on prior chemotherapy. This work led to the approval of nivolumab, one of the first immunotherapy-based drugs to be approved for lung cancer, in this setting. He is a member of the American Society of Clinical Oncology (ASCO), the American Association for Cancer Research, SITC, IASLC, the thoracic core committee of the Eastern Cooperative Oncology Group and was a member of the non-small cell lung cancer and mesothelioma panels of the National Comprehensive Cancer Network for several years. Dr. Borghaei has been a recipient of the Robert Krigel Memorial Award for Teaching Excellence from Fox Chase Cancer Center, ASCO's Young Investigator Award and the Career Development Award from ASCO. His work has been published in The New England Journal of Medicine, Journal of Clinical Oncology, The Lancet Oncology, Leukemia Research, Journal of Thoracic Oncology, Clinical Cancer Research.
Robert W. Carlson, MD
Robert W. Carlson, MD, is Chief Executive Officer of the National Comprehensive Cancer Network (NCCN), Professor of Medicine (emeritus) at Stanford University Medical Center, Adjunct Professor of Medical Oncology at Fox Chase Cancer Center, and a practicing board-certified medical oncologist. He served as Founding Chair of the NCCN Guidelines Panel for Breast Cancer, the NCCN Guidelines Panel for Breast Cancer Risk Reduction, and the NCCN Guidelines Panel for Survivorship.
Christina Clay, M.D.
Christina Clay, M.D. completed her fellowship in Hematology and Oncology at University of Southern California. Dr. Clay graduated from the Honors Program in Medical Education at Northwestern's Feinberg School of Medicine in Chicago, Illinois in 1985. She completed her residency in Internal Medicine at UCLA.
After working for the Southern California Permanente Medical Group for several years, she moved with her husband and two daughters to the Philadelphia area and has worked in Delaware County since 1996. She has been a Top Doc on the Mainline many times including an extended interview in 2009.
Neil Farber, MD
Neil J. Farber, MD, is a Board certified primary care internal medicine physician. Dr. Farber went through the experience of caring for his wife, Terry, who was diagnosed with brain cancer 25 years ago, and survived with the help of CSCGP. Dr. Farber went to Penn Medical School and did his residency at Temple. He is a retired Professor of Medicine at the University of California, San Diego, where he currently resides. He has taught, researched, and published over 60 papers in medical journals relating to how the patient and physician communicate, as well as in topics dealing with medical ethics.
Donna Furlong, RN
Pamela Ginsberg, PhD
Pamela J. Ginsberg, Ph.D. is a licensed Psychologist in private practice specializing in women's health and psycho-oncology. With over 26 years of experience, Dr. Ginsberg works with people with all cancers at all stages, with a special interest in working with women with metastatic breast cancer. She also works with women with a variety of other health challenges, life balance, grief and bereavement, stress management, decision-making, parenting, and relationship issues. Dr. Ginsberg is a staff psychologist at Doylestown Hospital, and has been a member of the Board of Directors for The Cancer Support Community of Greater Philadelphia for 9 years. She is the Chair of CSCGP's medical advisory board. She is a member of the American Psychological Association, the Society for Health Psychology, the Pennsylvania Psychological Association, and the American Psycho-Oncology Society.
Clara Granda-Cameron
Clara Granda-Cameron is an Assistant Professor at Thomas Jefferson University College of Nursing in Philadelphia. Dr. Granda-Cameron completed her Master and Post-Master's Nurse Practitioner degrees in Adult Oncology from the University of Pennsylvania; and her Doctor in Nursing Practice degree at Drexel University. Dr. Granda-Cameron's experience in cancer care and palliative care is extensive; she had worked as an Advanced Nurse Practitioner at Memorial Sloan-Kettering Cancer Center in New York City, at the University of Pennsylvania Cancer Center in Philadelphia, and the Santa fe de Bogota Foundation in Colombia, South America. Dr. Granda-Cameron's interest in palliative care focused on symptom management of patients with cancer cachexia. She implemented the Cancer Appetite and Rehabilitation Clinic at Pennsylvania Hospital Cancer Center. Dr. Granda-Cameron's field of research is to improve cancer care in minority populations and reduced cancer care disparities. Her work includes numerous peer-reviewed publications, public speaking at the national and international level, and an international consultant role in the Latin American Association of Palliative Care.
***Clara Granda-Cameron es Profesora Asistente en la Facultad de Enfermeria en la Universidad Thomas Jefferson en Philadelphia. La doctora Granda-Cameron completo sus estudios de Maestria y Post-Maestria en Enfermeria Oncologica y Enfermeria Avanzada, y sus estudios de doctorado en la Universidad de Drexel. La doctora Granda-Cameron tiene una experiencia extensa en el cuidado de pacientes con cancer y de pacientes en cuidados paliativos; ella ha trabajado en Memorial Sloan Kettering en New York, en el Centro de Cancer de la Universidad de Pennsylvania, y en la Fundacion Santa Fe de Bogota, en Colombia, Sur America. El interes de la doctora Granda-Cameron en cuidados paliativos se enfoco en el manejo de sintomas en pacientes con cancer caquexia. Ella implemento una clinica de rehabilitation y apetito para pacientes con cancer en Pennsylvania Hospital. El area de investigacion de la doctora Granda-Cameron es mejorar el cuidado en pacientes con cancer en grupos minoritarios y reducir las disparidades en el cuidao del cancer. Su trabajo incluye numerosas publicaciones, presentaciones a nivel nacional e internacional, y servir como consultante en la Asociacion Latinoamericana de Cuidados Paliativos.
Julia M. Kennedy, DO
Wui-Jin Koh, MD
Corey Langer, MD, FACP
Corey J. Langer, MD, FACP is Professor of Medicine in the Hematology/Oncology Division at the University of Pennsylvania Perelman School of Medicine, where he serves as Director of Thoracic Oncology in the Abramson Cancer Center. Dr Langer received his medical degree from Boston University in 1981 and completed his internship and residency in medicine at the Graduate Hospital of the University of Pennsylvania. Additional postgraduate training included a fellowship in hematology/oncology at the Penn Presbyterian Medical Center and a fellowship in oncology at AOH/Fox Chase Cancer Center (FCCC). He is board certified in internal medicine
and in hematology/oncology. Dr Langer served in the oncology division of Fox Chase Cancer Center [FCCC] for 22 years from 1986 until 2008, and for the last 14 years of his tenure at FCCC, he led its Thoracic Oncology Program. He also served as the research chair of Oncology Physicians Network. In June of 2008, he moved to the University of Pennsylvania where he currently leads the Interdisciplinary Thoracic Oncology Program (I-TOP). Dr Langer is a fellow of the American College of Physicians and is a member of the American Society of Clinical Oncology (ASCO), the American Association for Cancer Research (AACR), the International Association for the Study of Lung Cancer (IASLC), and the Society of Head and Neck Surgeons. He has served as Vice-Chair of the Radiation Therapy Oncology Group (RTOG, now NRG) and chairs its Medical Oncology Subcommittee. He also serves on the core Thoracic and Head and Neck Committees of both the Eastern Cooperative Oncology Group (ECOG) and RTOG (NRG). He and his wife Mindy, a retired pediatrician, live in Princeton, NJ. His daughter Adina is a historian, is now an Adjunct Professor in History at Georgia State; she and her husband Matt are the proud parents of Corey's grandson, Leo Gabriel DeAngelis. Corey's son Micah is a classical saxophonist with a degree from McGill University in Montreal, where he currently resides.
Emily MacDuffie, MD
Dr. Emily MacDuffie is a radiation oncologist with Penn Medicine, University of Pennsylvania Health System. Dr. MacDuffie completed medical school at Warren Albert Medical Schol of Brown University. She's worked in research on ovarian cancer pathogenesis at the Dana Farber Institute in MA.
Pallav Mehta, MD
Pallav Mehta, MD, is a medical oncologist/hematologist with expertise and interest in breast cancer and integrative oncology currently practicing in the Philadelphia area. He received his undergraduate degree cum laude from New York University. Subsequently he achieved certification as a personal athletic trainer through the American Council on Exercise (A.C.E.) and after 2 years of being employed with a fitness center in Manhattan, he moved to Philadelphia to begin his medical training at Jefferson Medical College. Here, he received multiple honors, was inducted into the Hobart Amory Hare Honor Society and continued to pursue his passion for fitness by being employed at the medical school as a personal trainer for staff and students. After receiving his M.D. in 2001, he began his internship and residency in Internal Medicine at Temple University Hospital followed by a combined 3-year fellowship in Hematology and Medical Oncology at the renowned Fox Chase Cancer Center. Upon completion of his medical training, he joined and became senior partner at a large private practice in the Philadelphia area where he spent the better part of a decade.
In 2015, he returned to academic medicine and is currently an assistant professor of medicine at Cooper Medical School, along with the Director of Integrative Oncology and Director of Practice Development at the MD Anderson Cancer Center at Cooper (MDACCC). In 2019 with a new partnership between MD Anderson, MDACCC, and Holy Redeemer Health System, he also became the Chief of the Division of Hematology/Oncology and the Medical Director of the Charles A. and Betty Bott Cancer Center at Holy Redeemer Hospital. He is board certified in medical oncology, hematology, and integrative medicine. He is the Cancer Liaison Physician to the Commission on Cancer (COC) and has authored multiple journal articles and reviews. He has served as a local principal investigator on several national oncology clinical trials and is conducting grant funded research on the role of exercise after cancer treatment.
He is a frequent invited speaker regionally and nationally on various topics in oncology, breast cancer, and integrative medicine. He has had multiple TV, radio, and online appearances from CNN, Women's Health, PBS "World Without Cancer" and the Dr. Oz Show. He is a consultant and speaker for several international oncology companies pertaining to breast cancer, genetics, and molecular profiling. He is co-author of the international best-seller "After Cancer Care" published by Rodale, Inc. in 2015 on the topic of health and wellness after cancer treatment. He is a Castle Connolly "Top Doc" 2014 -2019, Philadelphia Magazine Top Doc 2018 and 2019, Inside Jersey Magazine Top Doc in 2018, SJ Magazine Top doc for women in 2018. He was the recipient of Living Beyond Breast Cancer's highest honor, the Founders Award, in 2017 for his contributions to the fields of breast cancer and integrative oncology. He was raised in NYC but now resides in Philadelphia though he retains his allegiances to his beloved and beleaguered NY Mets and NY Giants. He is married with 3 wonderful but exasperating children.
Kassie Richman, RN
Larry Schmitzer, DO
Laura Simonelli, PhD
Dr. Laura Simonelli is a licensed psychologist and the Director of Premier Health Psychology, LLC, in Harleysville, PA. In her practice, she offers help for coping with many life stressors including, but not limited to, medical problems. Dr. Simonelli has particular interest in women's health including breast and gynecologic cancers, infertility, pregnancy and perinatal concerns and other women's health problems and women's issues. Additionally, Dr. Simonelli has training to address coping with many other health issues including medical trauma, insomnia, pain, illness anxiety and health behavior change goals. She is also available to provide support around medical decision-making. As a clinical psychologist, Dr. Simonelli uses several evidence-based treatment approaches including cognitive behavioral therapy (CBT) to treat stress, anxiety, trauma, and depression, and Cognitive-Existential therapy when addressing matters such as grief, life-threatening illness, and meaning in life. She also offers Acceptance and Commitment Therapy (ACT) for those interested in mindfulness and achieving values-driven personal goals.
Dr. Simonelli is a proud alumnus of The Pennsylvania State University, where she completed her undergraduate psychology training. She went on to receive her doctorate in Clinical Health Psychology from The Ohio State University and completed a predoctoral internship at the University of Medicine & Dentistry of New Jersey – Robert Wood Johnson Medical School (now Rutgers) and postdoctoral fellowship at the Cleveland Clinic. She has extensive experience working in psycho-oncology helping people cope with cancer, and spent most of the first decade of her postgraduate career as a cancer psychologist at The Helen F. Graham Cancer Center and Research Institute in Newark, DE. During that time, she also held Adjunct Assistant Professor appointments in the University of Delaware Department of Psychological and Brain Sciences and Thomas Jefferson University and Medical College Department of Psychiatry and Human Behavior. Over the years, Dr. Simonelli's research in psycho-oncology and behavioral medicine has been presented at professional conferences and she has published numerous book chapters and peer-reviewed journal articles, including an important paper on treatment for cancer fear of recurrence in Psycho-Oncology. Dr. Simonelli is currently on the Medical Advisory Board for the Cancer Support Community of Greater Philadelphia and is a preferred provider with Unite for HER.
Gina Smith, PT, CLT
Heather Wright, ND, FABNO
Dr. Heather Wright ND FABNO is president of the Oncology Association of Naturopathic Physicians (OncANP.org) and co-research director for the KNOW project (KNOWoncology.org) – a searchable database of integrative oncology clinical trials. Dr. Wright is board certified in naturopathic oncology with 12 years' experience working in hospital-based oncology teams and 14 years in clinical practice. During her career, Dr. Wright became an expert in the co-management of pancreatic cancer and on intravenous vitamin C for people with advanced cancer. As a specialist in naturopathic oncology, Dr. Wright has worked diligently with countless families to improve quality of life and longevity during their cancer journey.
Dr. Wright is a lecturer, writer and consultant for research and publication projects in integrative oncology and has published articles in the journal Current Oncology, on the power of the placebo effect in The Journal of Alternative and Complementary Medicine and on tools for integrating natural approaches into conventional care for pancreatic cancer in Natural Medicine Journal. Dr. Wright also consults with organizations to incorporate integrative providers and approaches into clinical settings.
In 2017, Dr. Wright founded Goodapplewellness.com, in Philadelphia PA, offering private consultations for integrative care and providing specialized expertise for families affected by cancer. Dr. Wright works with clients to incorporate evidence based use of exercise, nutrition, sleep, counseling, supplements, homeopathy and botanical therapies as tools in wellness.