Our Board
Executive Committee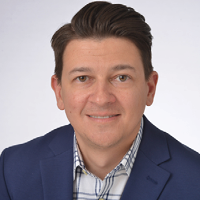 David Marcolla, MBA/C-RETS, ABR, SRS, SRES
Read bio…
Dave Marcolla is serving his third term on the Board and is currently the Board Chair. He has been a volunteer and leader with CSCGP for over 10 years, serving as Vice-Chair of the Board, as well as Chairing the Marketing Committee, Gala and Pints in the Park events. Dave is President of the Newtown Business Association and a graduate of the Central and Lower Bucks as well as Eastern Montgomery County Chamber Leadership Programs and serves on the Nominating Committee for the Bucks County Board of Realtors.  Dave has an MBA in Marketing from La Salle University and graduated from the Princeton School of Real Estate and Wharton Executive Strategic Marketing Program. He is passionate about the CSCGP mission, having had many family members battle cancer throughout his life.
Dave is a licensed Realtor in PA & NJ and  Principal of the Dave Marcolla Group in Newtown, Pa.  Prior to real estate, Dave's career included leadership roles in Fortune 100 companies such as TD Bank, AT&T and most recently Comcast.   Dave resides with his partner of 15 years in Pennington, NJ.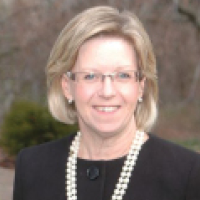 Read bio…
Christine Daly
Prior to retiring in 2017, Chris spent 30 years in retail management, including increasing levels of diverse responsibility across retail stores and corporate operations with iconic retailers such as Lord and Taylor, Macy's, May Co. and Strawbridge and Clothier.
Inspired by family circumstance, Chris joined the board of directors in 2012. Chris has served as the board secretary since 2015 and participates in Governance and Funds Development Committees. Fundraising efforts include Monte Carlo Night, Designer Bag Bingo and Kids Support Summer Day Camp.
Chris lives in Bucks County with her husband and son.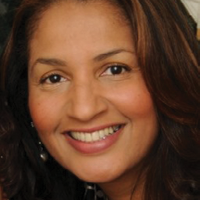 Read bio…
With over twenty-five years of management experience, Faith Williams continues to redefine her professional life. Faith has a broad range of experience, from managing optical laboratories, implementing innovative workforce development related projects and providing support and engagement for cancer patients throughout the eastern region. Currently, Faith is the Director of Regional Market Development at Cancer Treatment Centers of America (CTCA), an integrative cancer hospital that offers individualized treatment options and a whole-person approach. At CTCA, she is responsible for advertising, marketing and strategy for the Northeast region, while developing innovative programming for hospital and patient relations, including cancer support and risk reduction.
Prior to coming to CTCA, She served eight years as Vice President of Programs at the Transitional Work Corporation (TWC), a national, independent, non-profit organization, which leverages its unique position as a partnership of state, municipal, government and philanthropic organizations to better serve the community. While at TWC, Faith was an executive on loan to the Fox Leadership program at the University of Pennsylvania and the Urban Affairs Coalition. In that role, she implemented the Campaign for Working Families (CWF), a program offering free financial education services to Philadelphia neighborhoods.
Faith worked as the Director of the Partnership for Jobs and Housing, a program that moved hundreds of unemployed and low income residents from Philadelphia to local jobs in suburban communities. As Director of the City to Suburbs Commuting Project at the Urban Affairs Coalition, she worked with regional planning commissions, Transportation Management Associations (TMA's) and Septa to provide regional connections to suburban employers.
Faith currently serves on the CSCGP Board, Angel Flight East, and Bethlehem Baptist Church. In addition, she is interim Board Chair and President of Assistance in Healthcare, Inc.
She holds a Bachelor's degree in organizational development from Eastern University in St. David, Pa. Faith resides in Montgomery County, Pa with her husband, Otis Hightower and their Russian tortoise, Norm.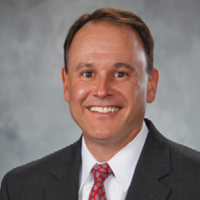 Read bio…
Bruce W. Braunewell, CPA – Principal, Clifton Larson Allen LLP
Bruce Braunewell has 30 years of public accounting experience and has served clients within the nonprofit community his entire professional career. Bruce is the Public Sector Group leader for the Philadelphia area offices of CLA, as also served as the national leader of CLA's Social Service practice from 2002 to 2016.
Bruce is a 1987 graduate of Gettysburg College and is a member of the American and Pennsylvania Institutes of Certified Public Accountants. Besides Pennsylvania, he holds a professional license to practice in New Jersey and New York. He is a frequent speaker on a variety of nonprofit topics including nonprofit tax, board governance, health care reform, uniform grant guidance, cost allocation, enterprise risk management, fraud, investments, and corporate compliance. Bruce has previously spoken at the CliftonLarsonAllen Annual Nonprofit and Health Care Conference, the Pennsylvania Council on Children, Youth and Family Services (PCCYFS) Annual Conference, the PICPA Annual Non-profit Conference, the Pennsylvania Association of Nonprofit Organizations (PANO), CAPLAW, the Alliance for Children and Families Roundtable, the Catholic Charities USA Annual Gathering, and the Girls Inc National Conference.
He is a past-president, past treasurer, and a current trustee of the Rotary Club of Ambler and the Charitable Foundation of the Rotary Club of Ambler, Inc. Bruce is also the chairperson of the Merck FCU Scholarship Committee, which gives out scholarships annually to deserving high school students that are heavily involved in community service. He has also served as a coach for Horsham Hoops, Horsham Soccer Association and Horsham Little League.
Bruce is serving his first term on the Board. He is currently our treasurer, and serves on both the Audit and the Finance committees. Bruce and his family (like many others) have been impacted greatly by cancer, and he joined the board to help advance the wonderful mission of CSCGP "so that no one has to face cancer alone".
Bruce is a Certified Public Accountant and a Principal with CliftonLarsonAllen (CLA) in Plymouth Meeting, PA. He has worked with CLA for 30 years, and is licensed in PA, NJ and NY. Bruce received his undergraduate degree in business (concentration in accounting) from Gettysburg College. Bruce resides with his wife Elizabeth (Liz) in Horsham, PA, and they have a son Stephen (25) and daughter Emily (22). 
Bruce also serves as a trustee for both the Rotary Club of Ambler and its Charitable Foundation, as well as the Merck FCU Scholarship Committee.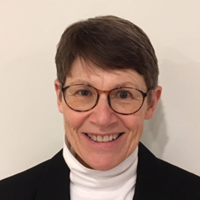 Read bio…
Having benefited profoundly from CSCGP's transformative programs, Lisa Barsky joined the CSCGP Board in order to do all she could to help pay it forward. As a breast cancer survivor and a prostate cancer co-survivor, she feels a deep and enduring commitment to ensure that CSCGP will be there to provide services to those who follow in her and her husband's footsteps.
Certified in secondary education and school psychology, Lisa has worked as a classroom teacher, tutor, school psychologist, and learning specialist. She helped found Delaware Valley Friends School and currently works as a freelance writer/editor. Her special interest is in helping individuals develop more effective learning strategies. She has a BA (psychology) from Swarthmore as well as an MA (psychology) and MS (education) from Penn.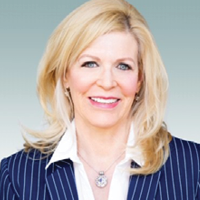 Read bio…
Owner, Bozentka Oral & Maxillofacial Surgery
For more than three decades, Sharon Bozentka has continuously impacted her community through her philanthropic work.
Ms. Bozentka co-owns Bozentka Oral & Maxillofacial Surgery in Bryn Mawr and Swarthmore, Pennsylvania where she manages the day-to-day operations, creates advertising campaigns and strategizes on long-term business development. She took this role in 2000 after serving as Vice President of National Sales for Clear Channel in New York City – one of the largest out-of-home advertising companies in the country. Her work earned her awards from the industry's top publications, Advertising Age and Ad Week.
Ms. Bozentka currently sits on the board of the Greater Philadelphia Cancer Support Community, serving on its funds development committee and previously chairing the 2016 spring gala and 2017 fashion event.
Ms. Bozentka is a current member of the Women's Auxiliary Board for St. Edmonds Home for Children, which provides care for children with intellectual and physical disabilities. In 2016, she chaired their momentous 100th year anniversary gala, raising more than $200,000. Additionally, she chaired the organization's New Member Luncheon and organized volunteer recognition events.
For the past 15 years, Ms. Bozentka has been involved with the Pennsylvania Ballet, chairing its fall gala and annual spring auction in addition to the notable Christmas fundraiser – Nutcracker Magic.
In 2015, Ms. Bozentka co-chaired the committee charged with creating the program book for the Philadelphia Academy of Music's 158th Anniversary Concert and Ball.
Ms. Bozentka has also served on the Board of Directors for St. Aloysius Academy for Boys, chairing its gala as well as chairing The Haverford School's Gala. She has sat on various committees for Episcopal Academy and Notre Dame Academy in addition to her alma mater, Ursuline Academy.
Ms. Bozentka continued to serve her community and run a business despite being diagnosed with Inflammatory Breast Cancer in 2012. For the past five years, she has guided and provided support to women going through a diagnosis via Living Beyond Breast Cancer's Breast Cancer Helpline.
Ms. Bozentka holds a BFA from the University of Rome and a BA in Art History from Rosemont College.
She has been married for 32 years and enjoys traveling, raising her three children as well as her dogs and chickens.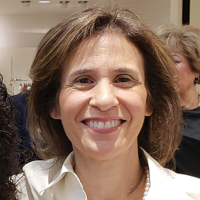 Read bio…
Since 2004, Lori has served as in-house counsel in the Greater Philadelphia area focusing on securities law and corporate finance in both publicly held and private-equity owned technology services companies. In her role, Lori advises executive management on securities issues, capital structure and corporate disclosures. She previously served as Chief of Staff and Chief Law Clerk for a Pennsylvania Supreme Court Justice. Lori was elected to the Board in December 2017 and resides in the suburbs of Philadelphia.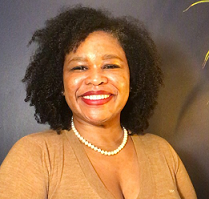 Read bio…
Verne has been  employed as a Controller,  Regional Controller, Chief Financial Officer and Senior Corporate Financial Analyst at various  businesses as well as being self-employed.  She holds a BS in Accounting from Morgan State University, an MBA from West Chester University, a MS in Human Resources from the University of Baltimore and an MS in Organizational Development and Leadership from the Philadelphia College of Osteopathic Medicine. 
She currently serves on the board of two other local nonprofits as Treasure and Chair of the Finance and Governance committee as well as serving on the strategic planning committee.  Her mother is a breast cancer survivor and her father who has passed away battled lung and brain cancer.  "I know how cancer impacts families," said Verne, "and want to serve the community in any way that I can."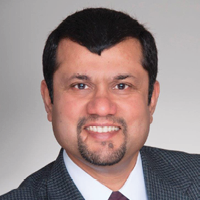 Read bio…
Chandra Kota is serving his first term on the CSCGP Board. He is passionate about support services for cancer patients as his day job is in Radiation Oncology making sure patients with cancer get the best possible treatments with available technologies. He is especially interested in figuring out how to use new technologies to better support patients. He lives in Exton PA with his wife, two daughters and a Bichon Frise.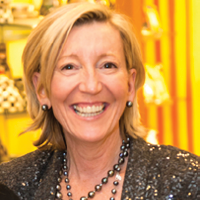 Read bio…
Marcie's bio to come. Please visit back!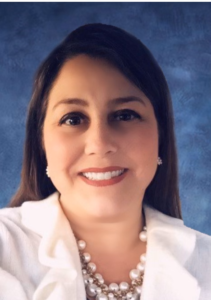 Read bio…
Rachel's  bio to come. Please visit back!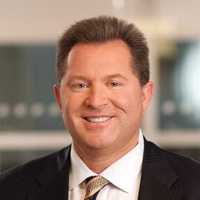 Jonathan Marks, CPA, CFF, CITP, CGMA, CFE
Read bio…
Jonathan is a governance, risk and compliance strategist and is the leader of Baker Tilly's global fraud and forensic investigations and compliance practice. He has more than 30 years of experience working closely with his clients, their board, senior management and law firms on global and cross-border fraud and misconduct investigations, including bribery, corruption and compliance matters.
He has led high-profile investigations around the world relating to allegations of accounting irregularities, improper financial disclosures, fraud, noncompliance, bribery, corruption, money laundering, kickbacks, cyber incidents and whistleblower matters. Jonathan has provided expert testimony on accounting, financial, and internal control issues in commercial litigation matters.  He has appeared before the United States Securities and Exchange Commission (SEC), Financial Industry Regulation Authority (FINRA), and the United States Department of Justice (DOJ) to present his findings.
Jonathan is a well-regarded author and speaker, who has gained international recognition for developing thought leadership that has enhanced the profession.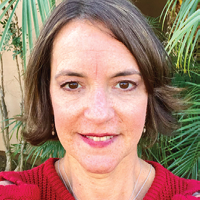 Read bio…
Wendi Meyer has been a member for many years on the CSCGP Board. She has served in many roles at CSCGP, including development fundraising and has chaired the Golf Outing and Gala. Wendi believes in the CSCGP mission having had many close family members touched by cancer.
Wendi first came to Gilda's Club in Warminster over 16 years ago while her daughter was volunteering as part of her Bat Mitzvah project. She asked if she could help while waiting for Kelli and as they say the rest is history. She has also served on the Board of Directors of the Meadowbrook School in Abington, PA.
Wendi is the Director of Events for Meyer – Chatfield in Newtown, PA. She currently splits her time between San Diego and Philadelphia with her husband Bennett.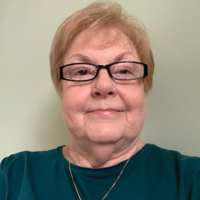 Read bio…
Karen first began volunteering for cancer support when the founders of Gilda's Club in Bucks County asked her to join their board in 1999. She has remained a passionate advocate through several transitions including the recent merger of the Wellness Community and Gilda's Club Delaware Valley, forming CSCGP. She has worked diligently over the years on a variety of committees and events and has served two terms as Board Chairman and then Co-Chairman for two years after the recent merger. Presently she serves on the Governance Committee.
After moving to Bucks County in 1989 she served as President of the Holicong Middle School PTO and then on the Central Bucks High School East's Parent Council and the invitational Leadership Team for the District. She volunteered for 10 years chairing the annual Nursing Home Residents Christmas Party at her church. She also volunteered for many years for the Bucks County Designer House benefiting Doylestown Hospital.
Karen is a 19-year cancer survivor for which she attributes to early detection. She has had many friends affected by cancer and lost her youngest sister to breast cancer in 2010. Karen has a health care background as an RN in critical care nursing having attended Towson University and Church Home and Hospital School of Nursing. She retired upon moving to Bucks County to raise her family. In retirement
she and husband Richard are proud of their three grown children and three wonderful grandchildren. They reside in Furlong Pa.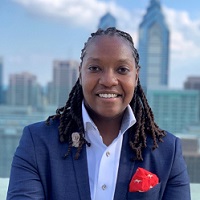 Read bio…
Ashlee has spent her career in healthcare in various roles, primarily in the senior living and pharmaceuticals industries. She is a leader who is strategic and innovative while being empathetic and passionate about providing quality service to her clients.  She serves as a mentor to her team members and others in the community.  She is a graduate of West Chester University where she earned her BS in Kinesiology and Health and Master's in Business Administration, with a concentration in Project Management.
Ashlee enjoys serving as a board member because she appreciates the support that individuals dealing with cancer receive from the community.  Her dad and each of his siblings have had cancer and she knows how impactful the Cancer Support Community's services are for members and their families. Ashlee is located in Center City Philadelphia and enjoys traveling and visiting museums throughout the world.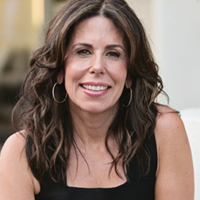 Read bio…
Charity
Chair of Cancer Support Community of Philadelphia's 2016 In Fashion event at Neiman Marcus.
Serves on the Leadership Council of the Wistar Institute.
Nicole has served on and chaired numerous committees benefitting organizations including JDRF, The Barnes Foundation, and ALS Association (among others).
Professional
Presently, Director of Events and Street Team Leader at SAVVY/ Main Line, an online news magazine about "navigating suburban Philly with style and smarts."
Worked as a licensed medical esthetician with advanced certifications in all facets of skin care and skin rejuvenation from 2004 through 2016. Built a practice over 12 years working for two medical practices to become one of the top medical estheticians in the Philadelphia area.
Collaborated on and developed skincare protocols for surgical patients.
Consulted for independent skin care practices.
Lectured and demonstrated to individual groups and skin care professionals on skin care, rejuvenation, sun damage, skin cancer, laser treatments and chemical peels.
Nicole is currently the Events Coordinator for SAVVY Main Line, an online news magazine focused on local issues and happenings.
Media Appearances:
NBC's "Today Show" to discuss laser treatments
Nationally syndicated television news reports
Online medical education video segments demonstrating and discussing skin care and laser treatments
Quoted extensively in industry journals
Professional Affiliation:
While practicing was a member of the SPSSCS- Society of Plastic Surgical Skin Care Specialists and US Medical Research.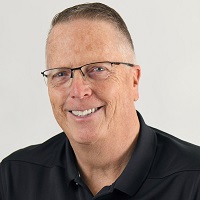 Read bio…
Bill has been a technologist for over 40 years in the IT and Communication fields.  In addition to his support of Cancer Support Group of Greater Philadelphia, Bill enjoys traveling with his wife Lisa, and spending time with their 5 boys & 5 grandchildren.  
Bill is an avid golfer, and spent over 30 years as a baseball coach. He has also served on several committees & boards for his township.
Bill & Lisa reside in Bucks County, PA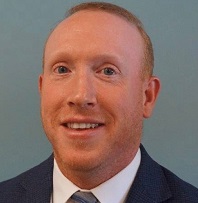 Read bio…
Matt obtained his accounting degree from Widner University and his MBA from Rosemont.  He is the Director of Finance at Cancer Treatment Centers of America in Philadelphia and serves on the board of the nonprofit,  Assistance in Health Care,  as treasurer.  Matthew resides in Trevose with his wife Ashley.
Robert W. Carlson, MD
Robert W. Carlson, MD, is Chief Executive Officer of the National Comprehensive Cancer Network (NCCN), Professor of Medicine (emeritus) at Stanford University Medical Center, Adjunct Professor of Medical Oncology at Fox Chase Cancer Center, and a practicing board-certified medical oncologist. He served as Founding Chair of the NCCN Guidelines Panel for Breast Cancer, the NCCN Guidelines Panel for Breast Cancer Risk Reduction, and the NCCN Guidelines Panel for Survivorship.
Christina Clay, M.D.
Christina Clay, M.D. completed her fellowship in Hematology and Oncology at University of Southern California. Dr. Clay graduated from the Honors Program in Medical Education at Northwestern's Feinberg School of Medicine in Chicago, Illinois in 1985. She completed her residency in Internal Medicine at UCLA.
After working for the Southern California Permanente Medical Group for several years, she moved with her husband and two daughters to the Philadelphia area and has worked in Delaware County since 1996. She has been a Top Doc on the Mainline many times including an extended interview in 2009.
Marc Duome, PsyD
Monique Gary, DO, FACS
Pamela Ginsberg, PhD
Pamela J. Ginsberg, Ph.D. is a licensed Psychologist in private practice specializing in women's health and psycho-oncology. With over 26 years of experience, Dr. Ginsberg works with people with all cancers at all stages, with a special interest in working with women with metastatic breast cancer. She also works with women with a variety of other health challenges, life balance, grief and bereavement, stress management, decision-making, parenting, and relationship issues. Dr. Ginsberg is a staff psychologist at Doylestown Hospital, and has been a member of the Board of Directors for The Cancer Support Community of Greater Philadelphia for 9 years. She is the Chair of CSCGP's medical advisory board. She is a member of the American Psychological Association, the Society for Health Psychology, the Pennsylvania Psychological Association, and the American Psycho-Oncology Society.
Yvonne Kaye, Phd
Mother, grandmother, storyteller, writer, published author, thanatologist, humorist and former Philadelphia radio show personality, Dr. Yvonne Kaye has been involved with people since 1951 in her native England. A survivor of the Second World War, she uses her experiences in working with people in emotional pain, grief and loss, believing in the spiritual power of humor as a healing tool.
Dr. Kaye has been in field of human service for many years, encountering extraordinary people whose courage has amazed her. Her passion is offering enrichment in life, mentally and emotionally, to those who have no concept of their own creativity.
She is known nationally and internationally for her work in bereavement, especially working with families who have lost children to death. They inspire her. Yvonne was gifted with the ability to listen and therefore she is a perpetual student of human beings, their courage, resilience, humor when nothing seems funny and when it is. What she will offer is an open mind, an honest interaction and the wisdom of being a lecturer, professor, therapist, thanatologist, and addictionist for many years.
Julia M. Kennedy, DO
Chandra Kota, PhD
Chandra Kota is serving his first term on the CSCGP Medical Advisory Board. He is passionate about support services for cancer patients as his day job is in Radiation Oncology making sure patients with cancer get the best possible treatments with available technologies. He is especially interested in figuring out how to use new technologies to better support patients. He lives in Exton PA with his wife, two daughters and a Bichon Frise.
Wui-Jin Koh, MD
Pallav Mehta, MD
Pallav Mehta, MD, is a medical oncologist/hematologist with expertise and interest in breast cancer and integrative oncology currently practicing in the Philadelphia area. He received his undergraduate degree cum laude from New York University. Subsequently he achieved certification as a personal athletic trainer through the American Council on Exercise (A.C.E.) and after 2 years of being employed with a fitness center in Manhattan, he moved to Philadelphia to begin his medical training at Jefferson Medical College. Here, he received multiple honors, was inducted into the Hobart Amory Hare Honor Society and continued to pursue his passion for fitness by being employed at the medical school as a personal trainer for staff and students. After receiving his M.D. in 2001, he began his internship and residency in Internal Medicine at Temple University Hospital followed by a combined 3-year fellowship in Hematology and Medical Oncology at the renowned Fox Chase Cancer Center. Upon completion of his medical training, he joined and became senior partner at a large private practice in the Philadelphia area where he spent the better part of a decade.
In 2015, he returned to academic medicine and is currently an assistant professor of medicine at Cooper Medical School, along with the Director of Integrative Oncology and Director of Practice Development at the MD Anderson Cancer Center at Cooper (MDACCC). In 2019 with a new partnership between MD Anderson, MDACCC, and Holy Redeemer Health System, he also became the Chief of the Division of Hematology/Oncology and the Medical Director of the Charles A. and Betty Bott Cancer Center at Holy Redeemer Hospital. He is board certified in medical oncology, hematology, and integrative medicine. He is the Cancer Liaison Physician to the Commission on Cancer (COC) and has authored multiple journal articles and reviews. He has served as a local principal investigator on several national oncology clinical trials and is conducting grant funded research on the role of exercise after cancer treatment.
He is a frequent invited speaker regionally and nationally on various topics in oncology, breast cancer, and integrative medicine. He has had multiple TV, radio, and online appearances from CNN, Women's Health, PBS "World Without Cancer" and the Dr. Oz Show. He is a consultant and speaker for several international oncology companies pertaining to breast cancer, genetics, and molecular profiling. He is co-author of the international best-seller "After Cancer Care" published by Rodale, Inc. in 2015 on the topic of health and wellness after cancer treatment. He is a Castle Connolly "Top Doc" 2014 -2019, Philadelphia Magazine Top Doc 2018 and 2019, Inside Jersey Magazine Top Doc in 2018, SJ Magazine Top doc for women in 2018. He was the recipient of Living Beyond Breast Cancer's highest honor, the Founders Award, in 2017 for his contributions to the fields of breast cancer and integrative oncology. He was raised in NYC but now resides in Philadelphia though he retains his allegiances to his beloved and beleaguered NY Mets and NY Giants. He is married with 3 wonderful but exasperating children.
Anthony Perre, MD
David Porter, MD
William Scarlett, DO
Dr. William Scarlett is a board-certified plastic and reconstructive surgeon practicing outside of Philadelphia. He is a fellow in the American College of Surgeons, the American College of Osteopathic Specialists and the American Academy of Cosmetic Surgeons. Dr. Scarlett is a graduate of Dickinson College and the University of Des Moines medical school.
He serves as an associate clinical professor for the plastic surgery program as well as a frequent lecturer at the medical school. Dr. Scarlett co-founded a research company in order to advance patient care. He has received multiple awards and published numerous papers in his respective field. He recently contributed the breast reconstruction chapters for the book Surviving Cancer: Our Voices and Choices as well as An Inside Job: Healing Wisdom for Your Cancer Journey.
Dr. Scarlett's practice is in Bensalem, Pennsylvania, where his focus is on breast reconstructive surgery. He serves as the Chief of Surgery and Director of Surgical Services at Holy Redeemer Hospital. He recently received a patent for a laser device that treats capsular contracture and was named as one of Philadelphia's Health Care Innovators of 2018 by the Philadelphia Business Journal. Dr. Scarlett is working on publishing his first book entitled Demanding Compassion and continues to travel nationally teaching new techniques in breast reconstruction and oncoplastic surgery. He has developed workshops for cancer patients to help them deal with the psychosocial aspects of cancer care. Dr. Scarlett is a proud father of two girls and completed his first marathon and century ride this past year.
Larry Schmitzer, MD
Mark Shahin, MD
Laura Simonelli, PhD
Dr. Laura Simonelli is a licensed psychologist and the Director of Premier Health Psychology, LLC, in Harleysville, PA. In her practice, she offers help for coping with many life stressors including, but not limited to, medical problems. Dr. Simonelli has particular interest in women's health including breast and gynecologic cancers, infertility, pregnancy and perinatal concerns and other women's health problems and women's issues. Additionally, Dr. Simonelli has training to address coping with many other health issues including medical trauma, insomnia, pain, illness anxiety and health behavior change goals. She is also available to provide support around medical decision-making. As a clinical psychologist, Dr. Simonelli uses several evidence-based treatment approaches including cognitive behavioral therapy (CBT) to treat stress, anxiety, trauma, and depression, and Cognitive-Existential therapy when addressing matters such as grief, life-threatening illness, and meaning in life. She also offers Acceptance and Commitment Therapy (ACT) for those interested in mindfulness and achieving values-driven personal goals.
Dr. Simonelli is a proud alumnus of The Pennsylvania State University, where she completed her undergraduate psychology training. She went on to receive her doctorate in Clinical Health Psychology from The Ohio State University and completed a predoctoral internship at the University of Medicine & Dentistry of New Jersey – Robert Wood Johnson Medical School (now Rutgers) and postdoctoral fellowship at the Cleveland Clinic. She has extensive experience working in psycho-oncology helping people cope with cancer, and spent most of the first decade of her postgraduate career as a cancer psychologist at The Helen F. Graham Cancer Center and Research Institute in Newark, DE. During that time, she also held Adjunct Assistant Professor appointments in the University of Delaware Department of Psychological and Brain Sciences and Thomas Jefferson University and Medical College Department of Psychiatry and Human Behavior. Over the years, Dr. Simonelli's research in psycho-oncology and behavioral medicine has been presented at professional conferences and she has published numerous book chapters and peer-reviewed journal articles, including an important paper on treatment for cancer fear of recurrence in Psycho-Oncology. Dr. Simonelli is currently on the Medical Advisory Board for the Cancer Support Community of Greater Philadelphia and is a preferred provider with Unite for HER.
Gina Smith, PT, CLT
John D. Sprandio, MD
Eleanor Wilson, RN, MSN, MHA
Heather Wright, ND, FABNO
Dr. Heather Wright ND FABNO is president of the Oncology Association of Naturopathic Physicians (OncANP.org) and co-research director for the KNOW project (KNOWoncology.org) – a searchable database of integrative oncology clinical trials. Dr. Wright is board certified in naturopathic oncology with 12 years' experience working in hospital-based oncology teams and 14 years in clinical practice. During her career, Dr. Wright became an expert in the co-management of pancreatic cancer and on intravenous vitamin C for people with advanced cancer. As a specialist in naturopathic oncology, Dr. Wright has worked diligently with countless families to improve quality of life and longevity during their cancer journey.
Dr. Wright is a lecturer, writer and consultant for research and publication projects in integrative oncology and has published articles in the journal Current Oncology, on the power of the placebo effect in The Journal of Alternative and Complementary Medicine and on tools for integrating natural approaches into conventional care for pancreatic cancer in Natural Medicine Journal. Dr. Wright also consults with organizations to incorporate integrative providers and approaches into clinical settings.
In 2017, Dr. Wright founded Goodapplewellness.com, in Philadelphia PA, offering private consultations for integrative care and providing specialized expertise for families affected by cancer. Dr. Wright works with clients to incorporate evidence based use of exercise, nutrition, sleep, counseling, supplements, homeopathy and botanical therapies as tools in wellness.
Howard Zipin, MD
Howard Zipin, MD, completed his fellowship in Hematology and Oncology at Fox Chase Cancer Center. He obtained his medical degree from Temple University School of Medicine, where he completed his Internal Medicine internship and residency. He received is undergraduate degree in Chemistry at Haverford College.
Dr. Zipin is a managing partner at Alliance Cancer Specialists, the largest private oncology practice in Southeastern PA. He is part of a team of 21 board-certified physicians that is dedicated to the evaluation and treatment of all types of cancers and blood disorders. Alliance is a community based practice that provides cutting edge quality care close to home.
Dr. Zipin is the Medical Director of the Cancer Care Program at Abington Health Lansdale Hospital and is the President of its medical staff.
Dr. Zipin is a member of the American Society of Hematology, American Society of Clinical Oncology, and American Medical Association.